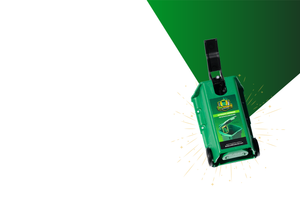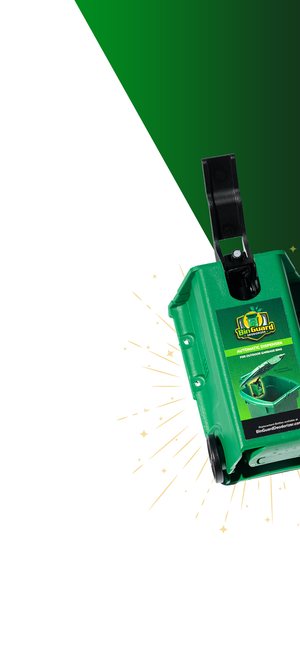 Garbage Never Smelled So Good!
CHEMICALLY NEUTRALIZES ODORS
BinGuard™️ Deodorizer Automatic Dispenser releases a powerful, fast-acting spray inside your trash bin each time the lid closes. Our special formulation chemically neutralizes odors at the source and will keep your trash bin and your home exterior smelling fresh and clean.
BinGuard™️ Deodorizer Automatic Dispenser provides multi-layered protection against odors and bacterial growth in outdoor garbage and organic bins for up to 90 days.
Automatically releases an odour neutralizing citrus scented mist into the bin every time the lid is closed. Safe for the environment & safe for your home.
Your Garbage Stinks!
Admit it, you do it too! That quick holding of your breath before you open the lid, and the relieved whoosh of air you let out when it finally closes. Stop fearing your garbage bin with BinGuard™️ Deodorizer Automatic Dispenser.
SHOP NOW
BUILT TOUGH
BinGuard™️ Deodorizer Automatic Dispenser is manufactured using automotive grade nylon infused plastics. It's both flexible and strong. Built to withstand even the roughest of garbage days!
Just a Spray a Day
Keeps The Odors Away!
In dense urban areas garbage bins are often kept near front doors or other areas of high traffic. In suburbs, many people keep their garbage bins in their garage. Rotting garbage stinks, and attracts insects and pests.
SHOP NOW
Just grab a Phillips Head screwdriver! The dispenser attaches easily to the back wall of your garbage bin using four included screws (be careful not to over tighten). This ensures that it will never fall out even during rough handling. Click here for more details.
Odor control made easy! BinGuard™️ Deodorizer utilizes a vertically actuated spray pump that depresses automatically every time the garbage bin lid closes. In other words - to actuate the pump just close the lid!
BinGuard Deodorizer is designed to fit universally in all hinged plastic outdoor wheelie bins. The mounting support tab is removable to accommodate for minor variances in garbage bin designs. If, after installing, your garbage bin lid is not closing fully, simply cut off the mounting support tab along the indented  line with either scissors or a utility knife to allow for the lid to close. 
Each replaceable bottle contains approximately 90 sprays, lasting approx 3 months. The dispenser makes an audible spray noise when actuated. If you do not hear this noise when you close your lid, give the pump a manual spray. If no solution comes out it's time for a replacement. 
Don't Just Take Our Word For It
★★★★★

Amazing- cologne for my trash bin.
★★★★★

best fathers day gift!! He loved it
★★★★★

i'll never have to hold my breath again when i take out the garbage 🔥
★★★★★

Incredible product. Highly recommenD!!!